Last week we eagerly announced our release of silicone radiator hose kits for the GM 6.5L Diesel applications. The hose kits are currently available in blue or black for both 1994-1996 and 1997+ model years. We wanted to put together a brief write up and give you an opportunity to see the hose kits installed on our 1995 K2500 6.5L Turbo Diesel. Take a look below (don't forget to swipe to reveal more photos!) and don't hesitate to contact us with any questions!
In the second photo below, you can see that the hoses are constructed of multi-ply reinforced silicone. This not only adds to the durability of the hose, but also allows for greater insulation and higher resistance to operating pressures. There are many benefits to silicone radiator hoses which our outlined in our product listings below in detail. The first hose that we installed was the expansion tank to radiator hose (1 of 6 hoses included in our kit!). As with any coolant hose you install on these trucks, you will want to pay close attention to the routing of this hose to ensure proper hood hinge clearance.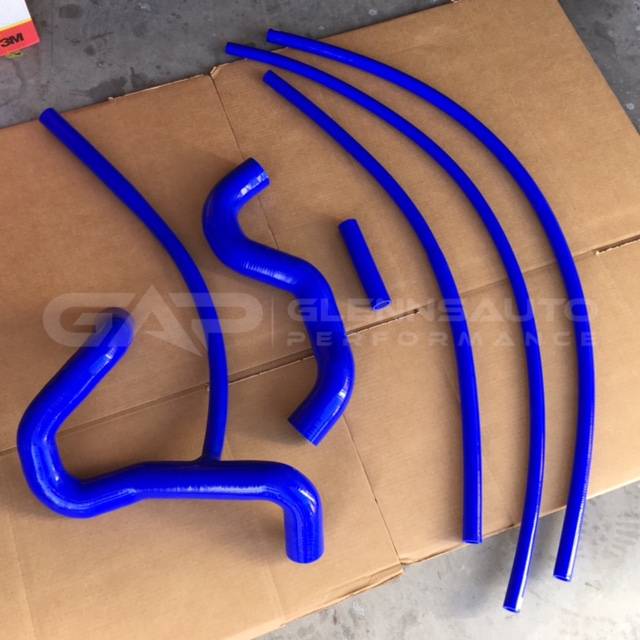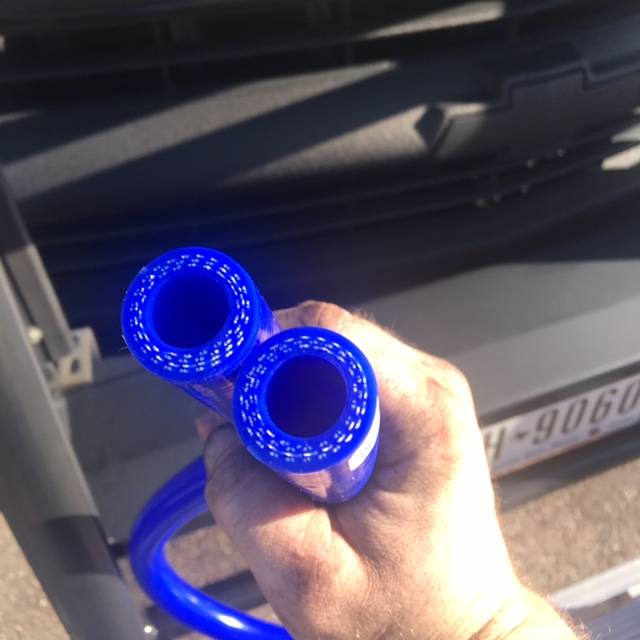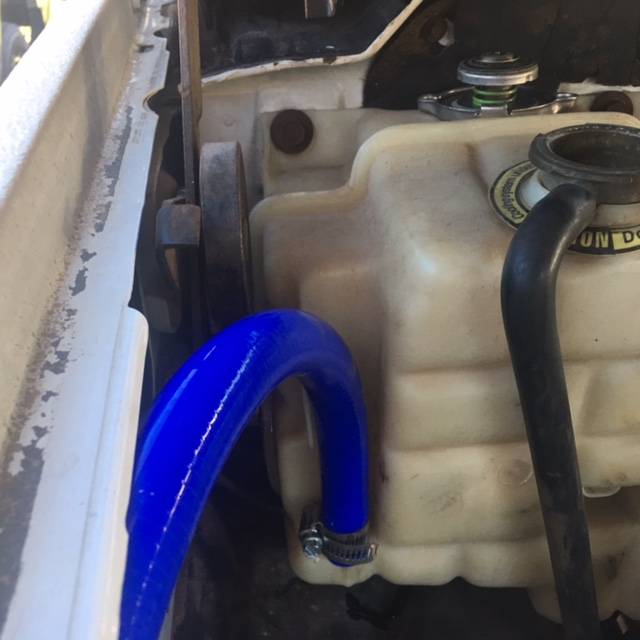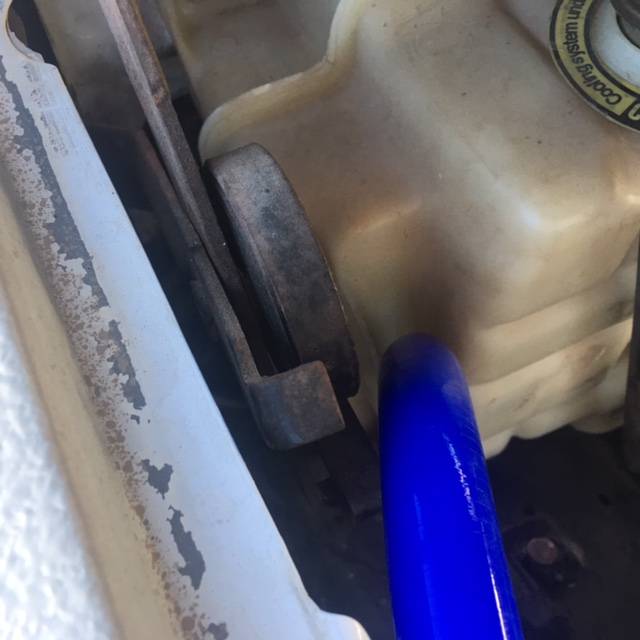 The ancillary hoses are supplied at longer lengths than necessary to allow for different routing methods and are designed to be cut to the preferred length. In the photos below, you will see that we cut approximately 6 inches off of the expansion tank hose for our particular routing method. In addition, we cut approximately 3 inches off of the thermostat bypass hose shown in the third photo below.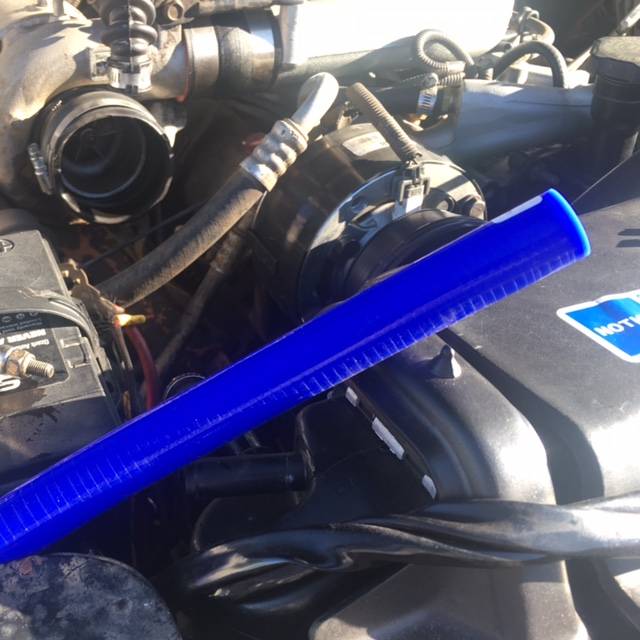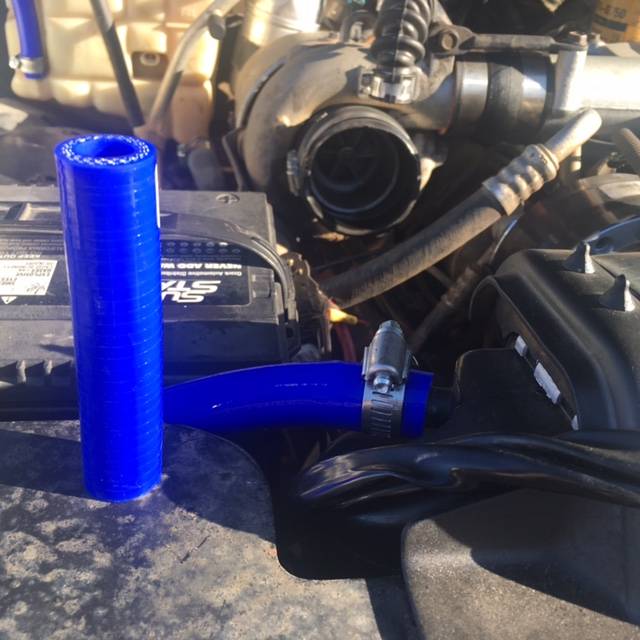 The heater hoses are long enough to be routed a number of ways. We chose to route them between the CDR valve and turbo heat shield. These hoses are rated for 475 degree radiant heat, so unlike traditional rubber hoses, routing them in this position will be fine. But, these hoses are easily long enough to be routed up and above the CDR valve if you so choose. Notice in the collage photo, we took an extra piece of the expansion tank hose that we shorted earlier and slit it so that it could be installed over the sharp edge of the exhaust manifold heat shield to prevent the heater hoses from rubbing the edge of the heat shield. You will want to take care in routing the heater hoses to avoid kinking or direct contact with the exhaust manifold or turbo downpipe.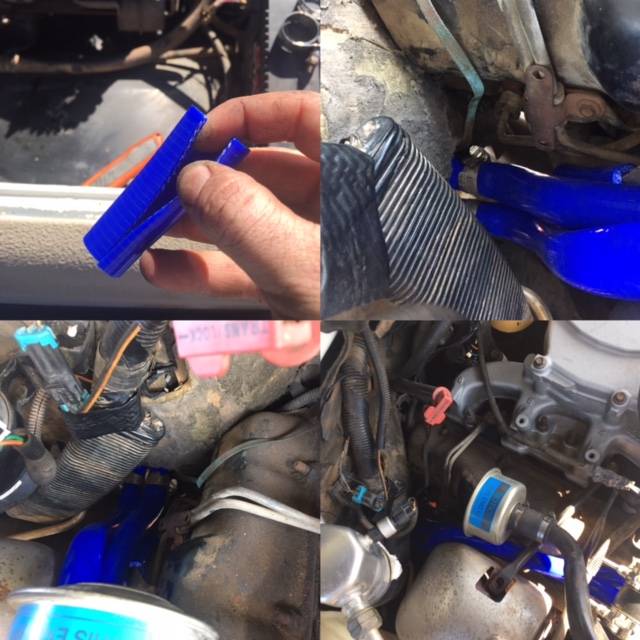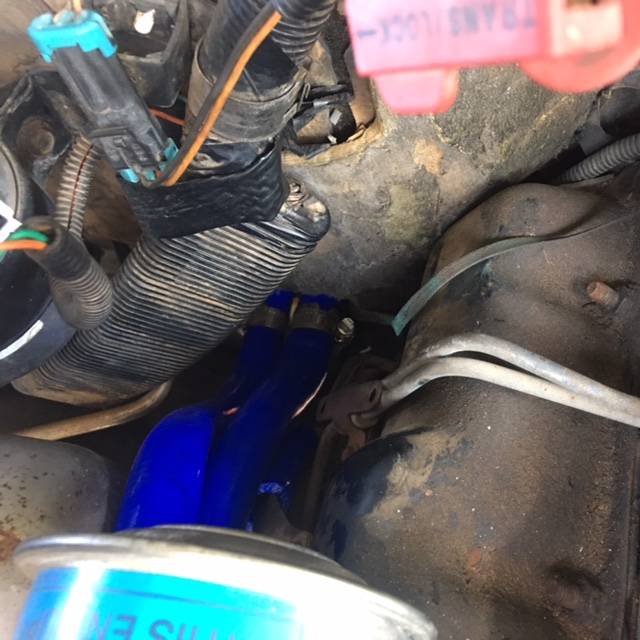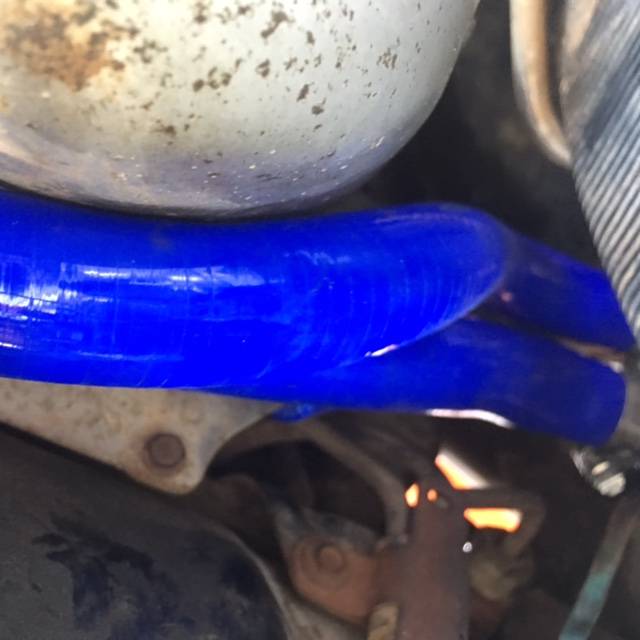 Included in our kit is the correct heater hose barb fitting for the GM 6.5L application. This fitting has a restricted orafice, just as the OE quick connect fitting did, which prevents excessive coolant flow to the heater core which could ultimately lead to heater core failure. You will see in the first photo below that we are replacing a heater hose barb, that was not restricted, with the appropriate fitting. If you still have the OE quick connect heater hose assembly, this kit will allow you to eliminate the failure prone quick connect fitting found in the thermostat crossover. Our kit includes a specially designed 3/4" to 5/8" heater inlet hose that allows the 3/4" heater inlet to be directly connected to the 5/8" barb now installed on the thermostat crossover without the need for any additional adapters.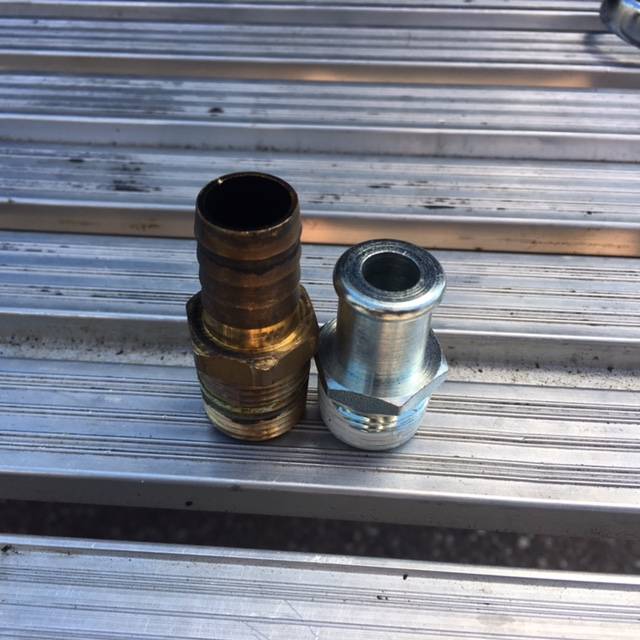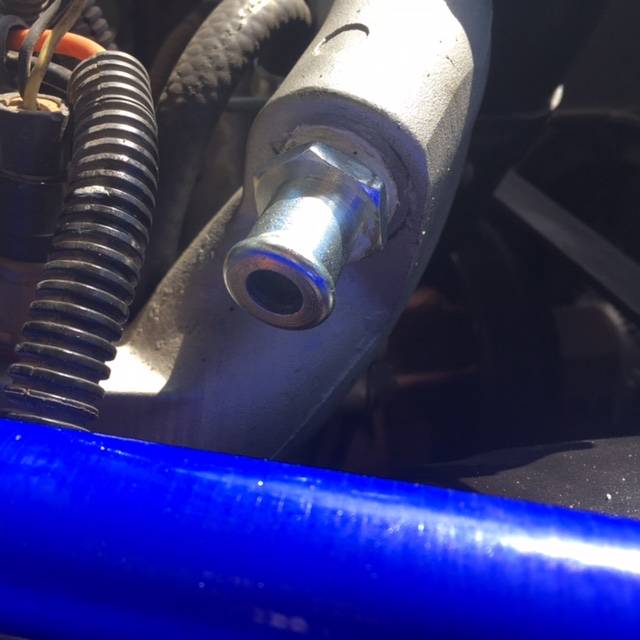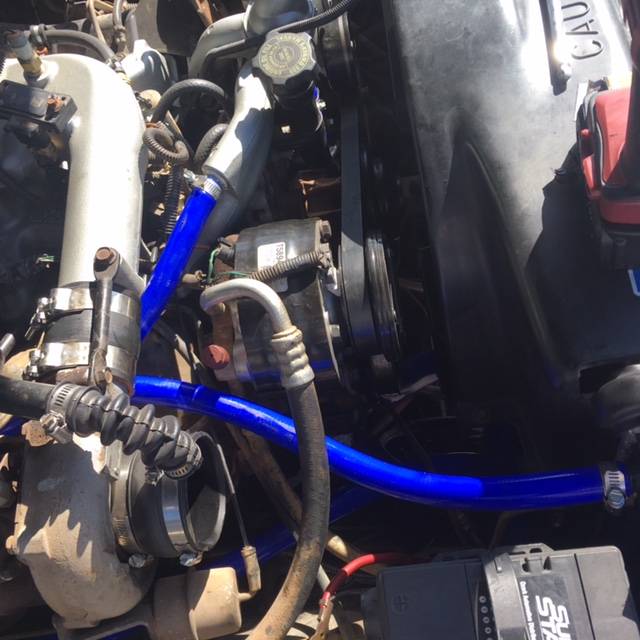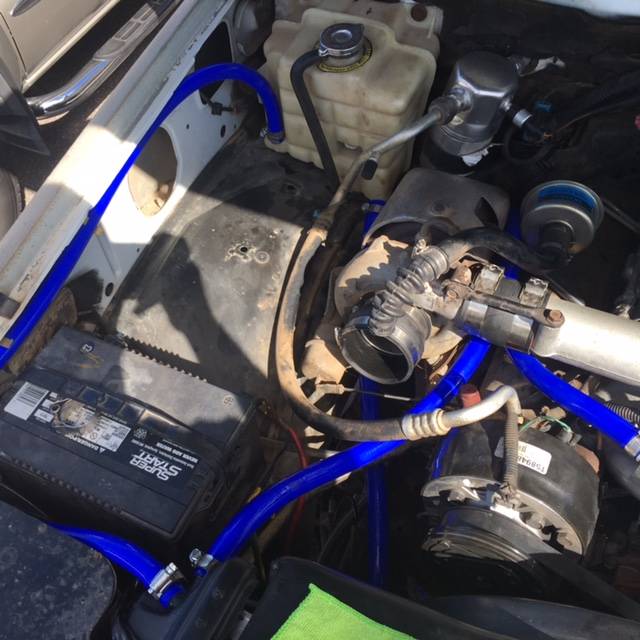 The photos below show the lower radiator hose in place. This hose can be carefully trimmed where it is connected to the radiator to adjust for fitment and frame clearance as needed due to variances in core support mounting bushing and engine mount condition. A unique feature of these kits is that they utilize a one-piece lower hose design that eliminates the failure prone plastic tee found in OE hoses.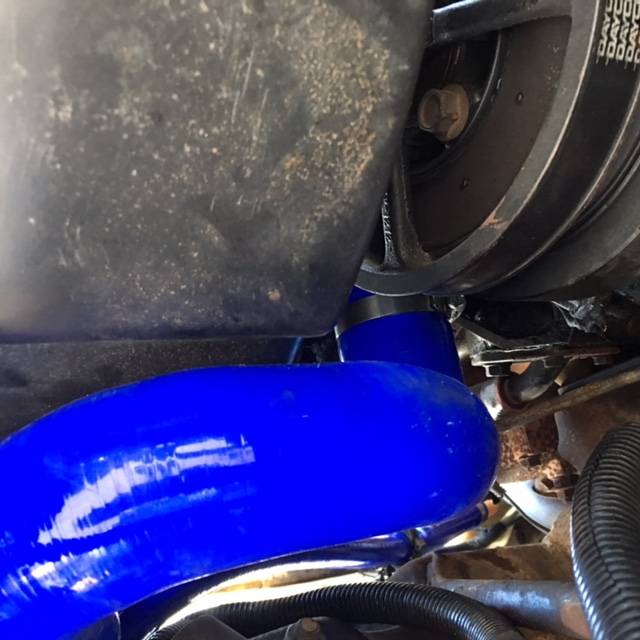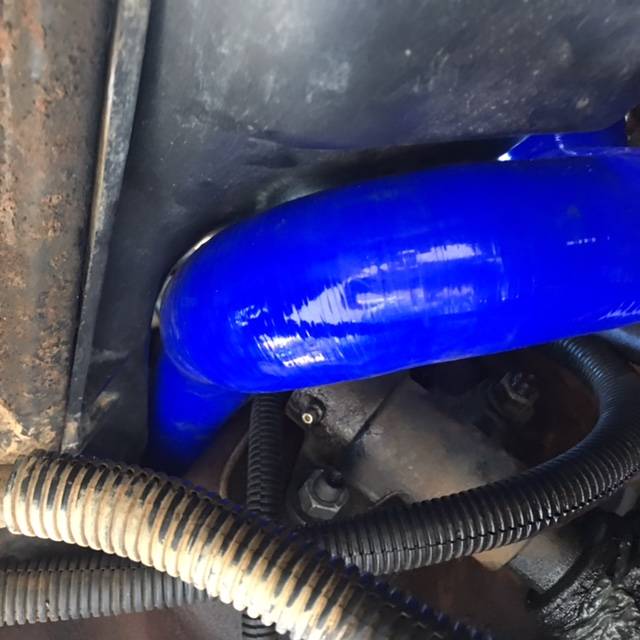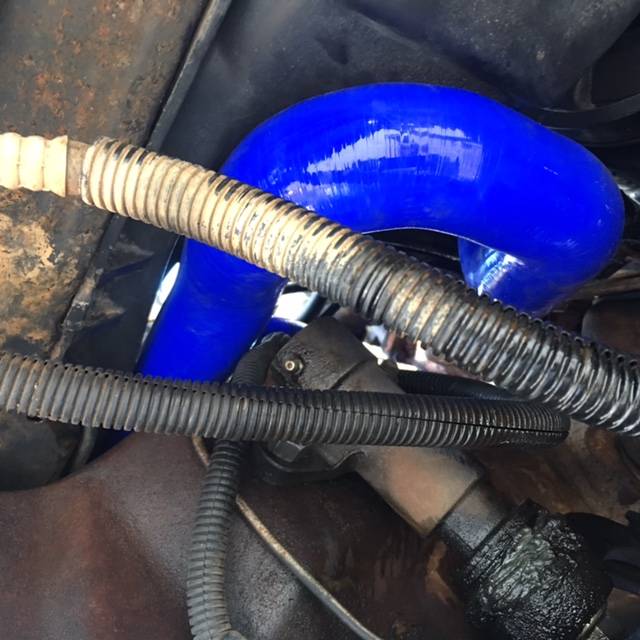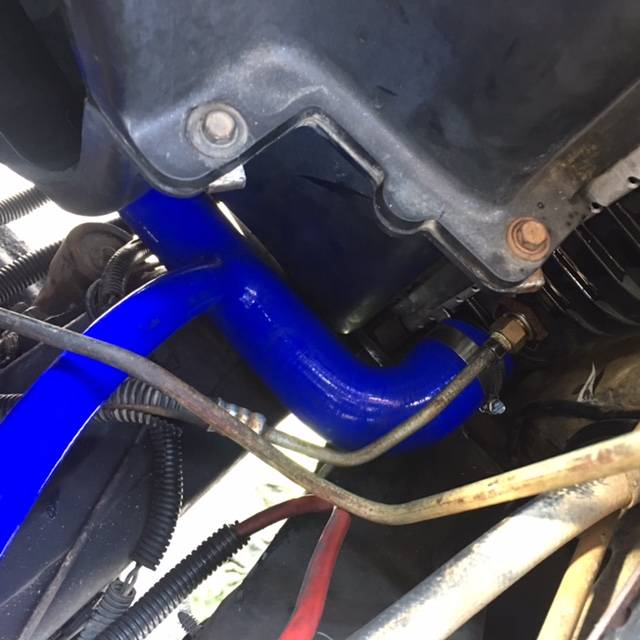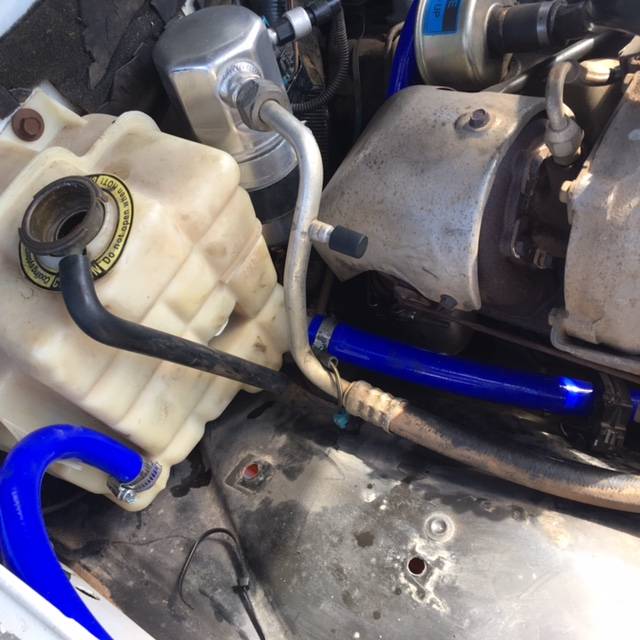 We saved the easiest hose to install for last! After two quick clamps, the upper hose was on and the job was done. Now it's just a matter of adding coolant and bleeding the system (after we clean/reinstall our cold air intake, of course). The blue hoses have a vibrant finish and really stand out in the engine compartment!